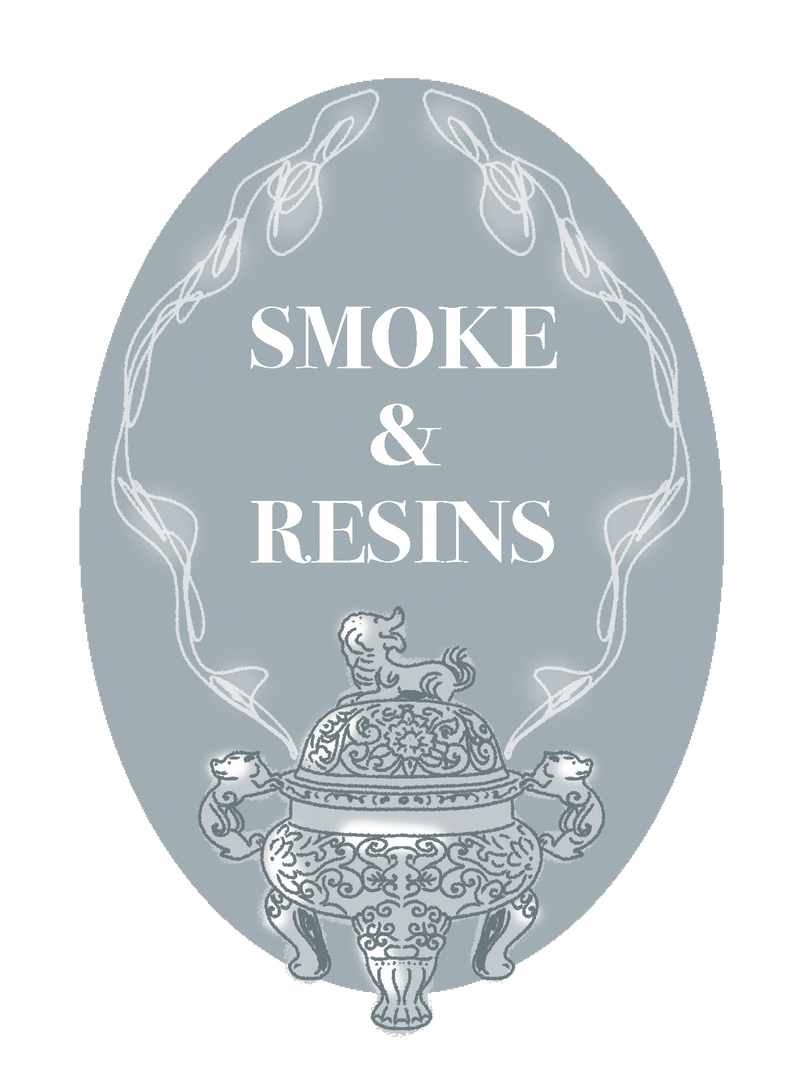 SMOKE & RESINS SAMPLE TRINITY
Choose the three you'd like to try from the drop down menus below.
Scorpio Rising, ERIS Parfums An explosion of spices on a smouldering, ambery base of woods, incense, smoke, and leather. Beautiful but dangerous, magnetic but formidable.
NUVOLARI, Rubini Profumi Petrol-puddle roses rise through an overture of Madagascan black pepper, Haitian vetiver, Laotian oud and a shimmering fuel accord that smells like smouldering rainbow toys.

LiTA, Bogue Profumo Seductive and darkly glamorous; a voluptuous trio of gardenia, ylang-ylang and jasmine married with rooty vetiver, gentle patchouli and smoked vanilla. Tobacco and myrrh give Lita its classic Gardoni patina, a lacquer of extravagant fumed stillness.

Velours d'Orient, Les Indémodables Spices and the penetrating sensuality of an overdose of myrrh lathered on the skin like an insecable film. A dark veil of Haitian vetiver concealing, behind its smoky darkness, the carnal glimmer of indolic jasmine.

Dangerous Curves, The Zoo Strawberries, pink peppercorns, discordant cinnamon, peach flesh and the vanillic hay vibe of tonka lavish an elegant white fur over blousy magnolias and the crystalline allure of rose de mai.

Everlasting, The Zoo A labdanum fumed homage to Aubrac in the Auvergne Massif Centrale region of Southern France. Hints of creamy coffee and powdered leather rise within the potent ambience of Everlasting's narcissus heart.

No Perfume, The Zoo Smoke signals on frozen Siberian night. Bodies wrapped in fur and hide. The end of an evening, love-worn flesh fumed by the pungent embers of a dying fire. 

Amber Classico Modern, The Zoo A composition based around gentian, a note rare in perfume. Gentian roots have a sweet anisic aroma, tilted by peppery notes. It's joined by sun-warmed mandarins on a bed of fresh white lilies, musks, balsams, benzoin and a lick of labdanum.

You'll receive a 10% discount code with your order to use towards your favourite perfume.

The samples are our 2ml glass spray vials in our Sainte Cellier sample box.