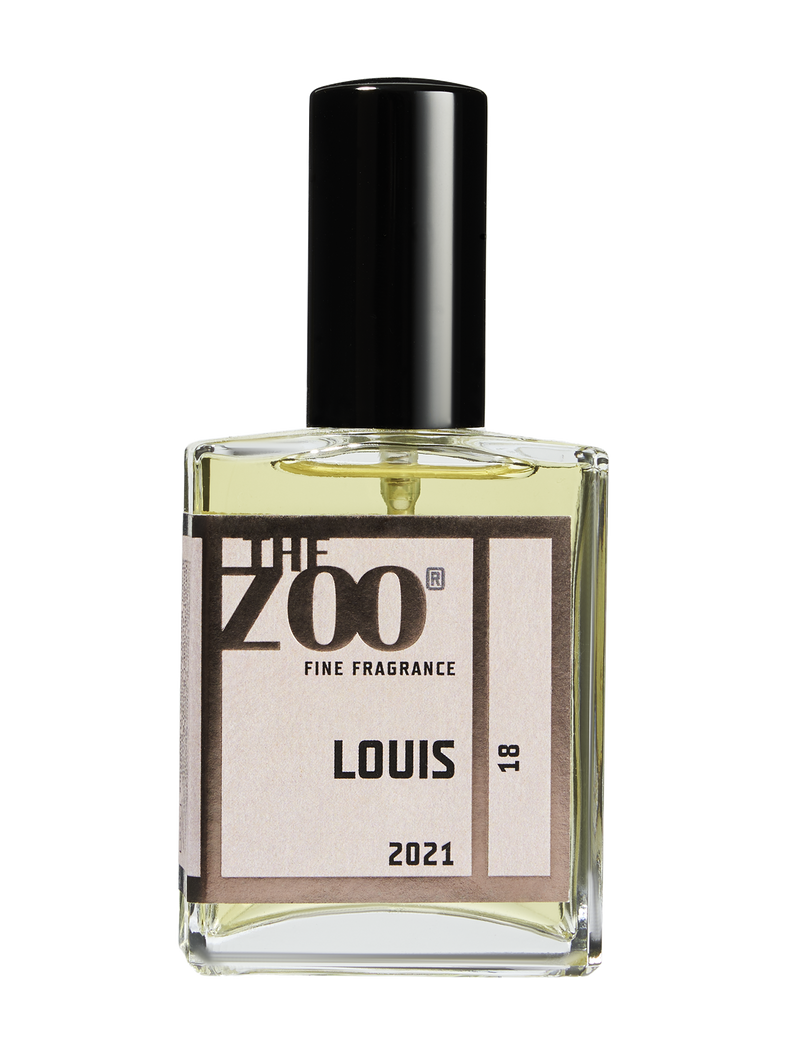 Fine Fragrance
Louis is a divergent moreish perfume, awash with masc detailing, underpinned by spiced florals and a flirtation with savoury skin. It is a twist on 90's perfume tropes, all locker rooms, beaches and freshly showered jocks roaming through corridors doused in Issey Miyake, Davidoff's Cool Water, Dolce & Gabbana Light Blue, Armani's ubiquitous Aqua di Gio and Green Irish Tweed by Creed.
Louis pays homage (and not as pastiche) to many of these late 80's/90's icons with a super-drenched ozonic formula that ebbs and flows over a high-quality cardamom note that gorgeously showcases the oily green of pod and vegetal crush of the seeds. Clove and musky cumin add the smell of weary suited and booted businessmen who have exuded their odours in now crumpled cotton shirts, tailored jackets and askew ties.
The full-bodied opening is tempered with the sweet carnality of orange blossom and a fistful of clary sage, a material that here imparts a weird metallic animalism. Louis evolves carefully on skin, from that big aquaman opening revealing a cocktail of boscage fir balsam, galbanum and the bitter sorrow of absinthe. Interesting that all three of these are green in tone, shards of verdancy that serve to blazon the personality of Louis on skin.
There is a chill to Louis, intriguingly citrus in places, a whiff of grandiose marble bathrooms that smell squeaky clean. It's the cardamom that ultimately defines Louis, creating a handsome, worn-in sense of familiar masc sensuality that is just handsome skin with delicious elegance.
Composition:
Cardamom, Clove, Orange Blossom, American Absinthe
French sage, Orris Butter, Galbanum
Fir, Cumin, White Musks
Perfumer: Christophe Laudamiel, 2016
inci list: Alcohol Denat., Fragrance, Limonene, Linalool, Alpha-isomethyl-ionone, Citral, Cinnamal, Eugenol, Geraniol, Citronellol, Isoeugenol, Farnesol, Methyl-2-octynoate, Hydroxycitronellal, Benzyl Benzoate, Cinnamic alcohol, Coumarin, Benzyl Alcohol, Benzyl Salicylate