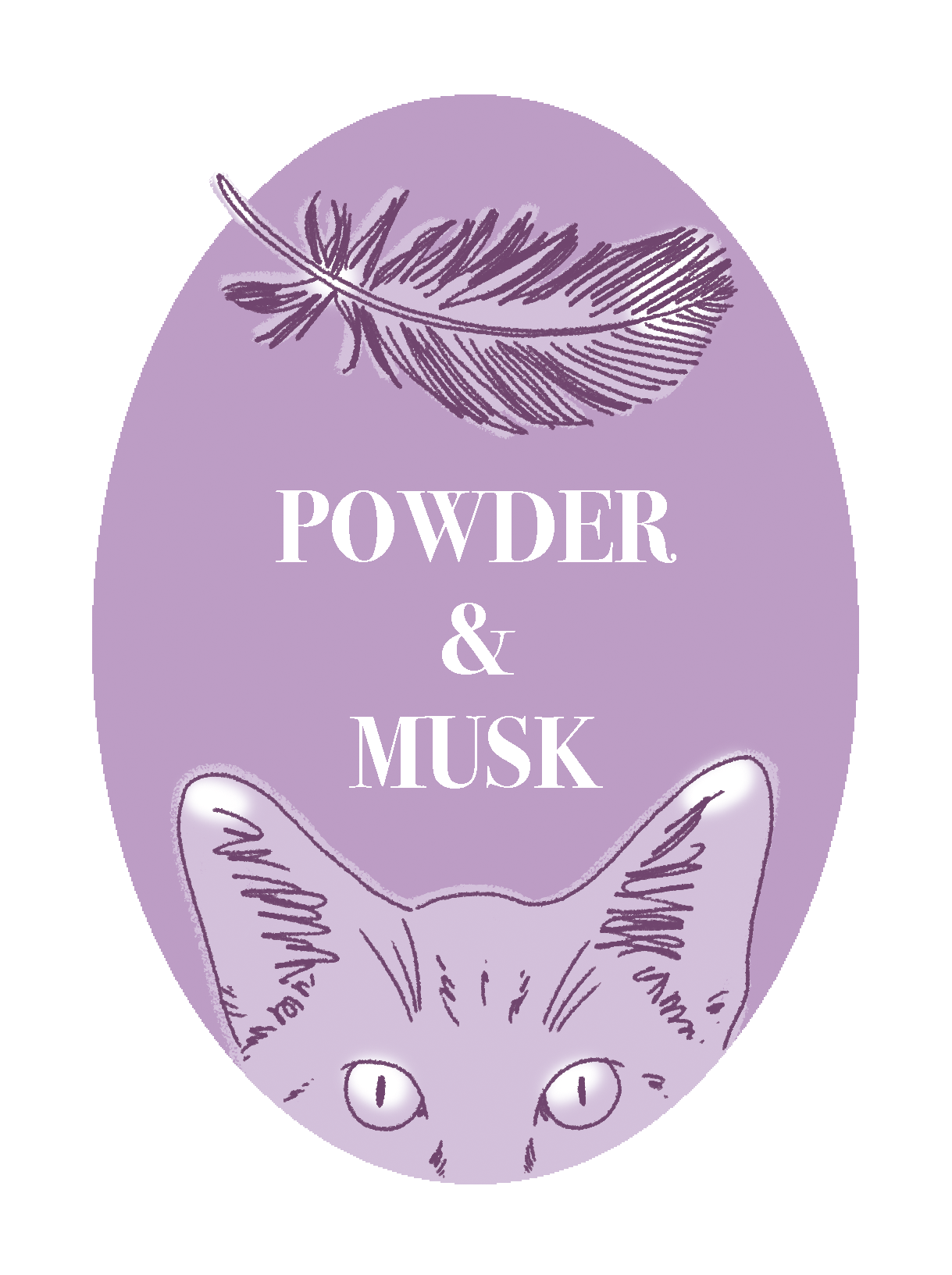 Musc des Sables, Les Indémodables Sparks of mandarin, milky clouds of orris, translucent musks, balmy siroccos carrying fleeting whiffs of salt-ambered ambergris create a zenithal composition which glimmers like stars in the evening sky.
Poudrextase, Marlou Rose, rice powder, tonka, cypress and civet rupture through a formula that trembles between intimations of post coital skin and Versailles pomades.
Le Flocon de Johann K, Isabelle Larignon A perfume of tranquil observance. Clean menthol and ephemeral threads of incense plume in boreal air over enveloping, sparkling powder dusted upon a frozen garden of mimosa and slumbering narcissus. 
Minneapolis 5.3, Berceuse Parfum An atmospheric exploration of the serrated edges of love that wears like a memory of classical perfume lost in strange glassy neon light. Milky sandalwood and benzoin married with white florals and the glowing tones of balsams, spices and suede.
Louis, The Zoo A super-drenched ozonic formula that ebbs and flows over cardamom, clove and musky cumin. Orange blossom and a fistful of clary sage, fir balsam, galbanum and the bitter sorrow of absinthe create a handsome, worn-in sense of familiar masc sensuality that flirts with savoury skin.
Sainte Cellier's Powder and Musk Perfume Collection, gentle olfactory embraces of velvety warmth

Powdery and musk perfumes evoke a sense of softness, texture, and mood. They often feature notes such as iris, violet, orris root, and rice powder, which contribute to a powdery texture and a delicate, comforting aura. Musk, with its animalic undertones, adds a sensual and intimate touch to these fragrances. Musc des Sables from Les Indémodables combines orris, musks, and salty ambergris in a celestial composition. Marlou's Poudrextase unveils a captivating blend of rose, rice powder, tonka, and civet, evoking an intimate, post-coital allure. Le Flocon de Johann K by Isabelle Larignon offers a tranquil fragrance with boreal incense, mimosa, narcissus, and sparkling powder over a frozen garden. The atmospheric Minneapolis 5.3 by Berceuse Parfum, where milky sandalwood, benzoin, white florals, balsams, spices, and suede intertwine, creating a nostalgic scent in neon-lit ambiance. The Zoo's Louis is a captivating blend of ozonic notes, cardamom, clove, musky cumin, orange blossom, clary sage, fir balsam, galbanum and the intriguing touch of absinthe