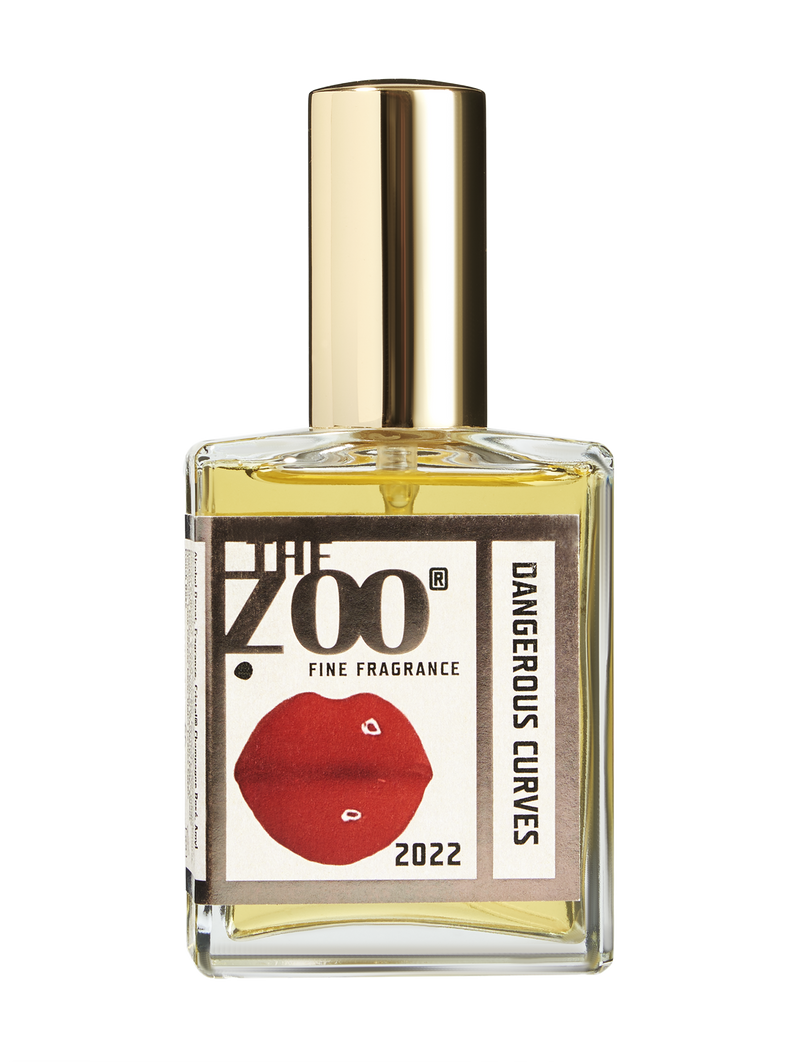 DANGEROUS CURVES AMANDA LEPORE
Fine Fragrance
Dangerous Curves is Christophe Laudamiel's luscious love letter to the glory of Amanda Lepore, one of Michael Alig's original early 90's Club Kids. Their vibrant, no holds barred neon velocity defined an era and created a sense of comic book sensationalism. Rupaul, Susanne Bartsch and Lady Bunny are among some of the other intriguing alumni of that era, holding up a mirror to the greed is good mantra of Patrick Bateman and Gordon Gekko.
Amanda is an extraordinary woman, her vastly altered porcelain Jessica Rabbit look and exquisite fetish-inspired wrapping are a fascinating concoction, finished off with her famous crimson pout resembling Dali's Mae West sofa.
Glamour and disturbance collide in Dangerous Curves with aftershocks of plush indulgence, the formula dissolved in a mix of alcohol and Cristal rosé champagne vintage 2012. This touch of luxury adds a blushing meringued aura to the mix.
Strawberries and pink peppercorns, each pulling unique flavours from another. Peach flesh and the vanillic hay vibe of tonka lavish an elegant white fur over blousy magnolias and the crystalline allure of rose de mai.
As everything kisses the skin, an initially discordant cinnamon oil note asserts itself, then fades to a deshabille desire. Of course, the heart of Dangerous Curves is Christophe's glossy suggestion of Amanda's lips, an accord rich in violet leaf and ionones, that glows and seduces. It is the retro boudoir strawberry on an enslaving perfumed cake.
Composition:
Strawberry, Peruvian Pink Pepper, Egyptian Violet Leaves, Italian Bergamot
Peach Flesh, Madagascan Gnidia Daphnifolia, Magnolia, French Rose de Mai, Sweet Cinnamon
Tonka, Patchouli, Civet
Perfumer: Christophe Laudamiel, 2022
inci list: Alcohol Denat., Fragrance, Cristal® Champagne Rosé, Amyl Cinnamyl Alcohol, Linalool, Limonene, Alpha-IsoMethyl Ionone, Cinnamaldehyde, Citronellol, Geraniol, Coumarin, IsoEugenol, Citral, Eugenol, Benzyl Benzoate, Hexyl Cinnamal, Amyl Cinnamal Alcohol, Benzyl Alcohol, Farnesol, Hydroxycitronellal, Benzyl Salicylate, 2-Octynoic Acid, Methyl Ester