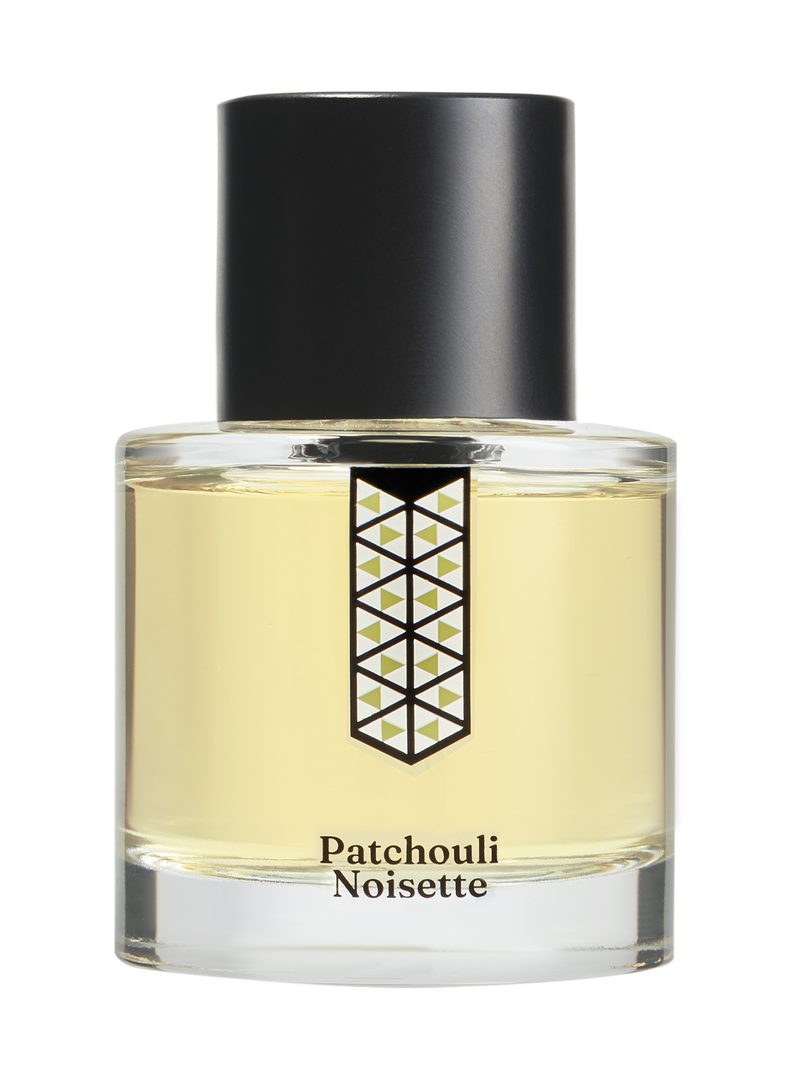 Eau de Parfum
Patchouli Noisette is the latest addition to Les Indémodables, an exquisitely calibrated marriage of patchouli from Sumatra and hazelnut from Piedmont.
Patchouli is a powerful material that has an earthy sexuality to it, oily musks and dirt sweetened by an underpinning of rubbed foliage and snapped stems. The piquant ecclesiastical vibe is often the facet that so many people are drawn to. It has a great affinity with roses, oudh, cocoa and indolic florals.
Distilled from the dry leaves and twigs of a shrub, patchouli was popularised by the exiled Spanish Princess Eugenie in London and Queen Victoria. The reason for this was that patchouli leaves were layered between Paisley shawls and fabric to repel moths. The cloth would arrive impregnated with patchouli and Royal approval created a Victorian viral desire for the scent.
Despite its muskiness and smokegreen depth, patchouli can be surprisingly comforting and Patchouli Noisette is no exception. There is an erotic pungency as the Grand Cru patchouli sets fire to skin, but perfumer Antoine Lie uses crushed and floury hazelnuts to offset the fumy chthonic force of the patchouli. The final stages of the dry down are just lovely; a soft gianduja note of flour, dark chocolate, and crushed hazelnuts.
Patchouli Noisette is a gorgeously wearable perfume that fills and lifts the senses, a piquant and supercharged addition to the excellent Les Indémodables line.