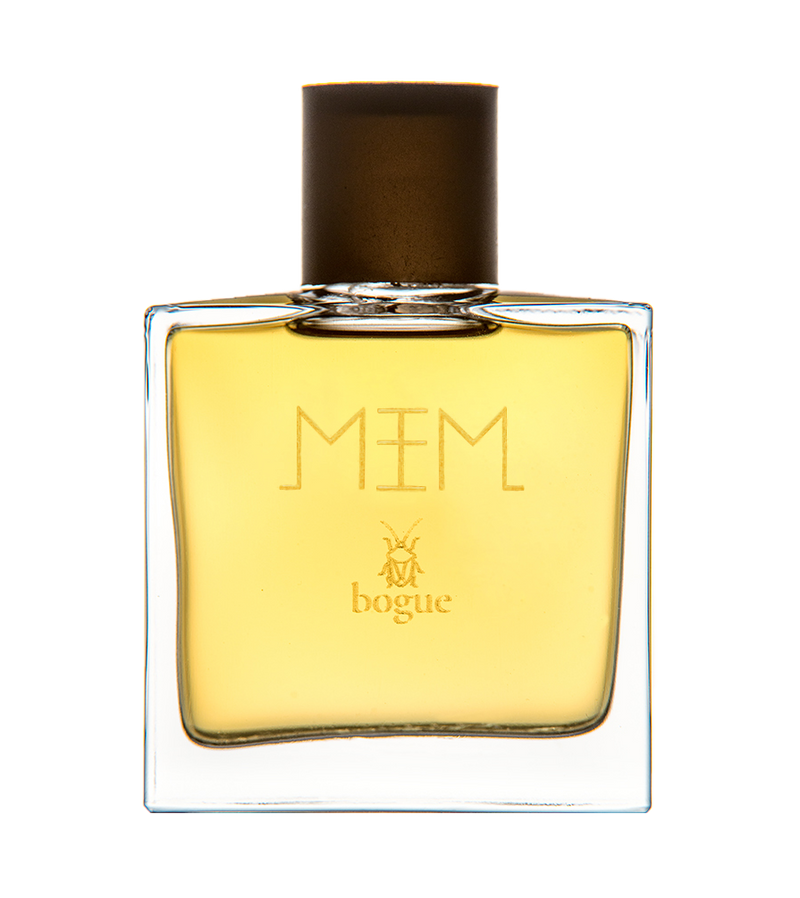 Extrait de Parfum
MEM is sleep, linen, memory, mauve desire, and sea-stained castles. Lavender growing in neglected stately gardens. A saline breeze drifting over the ruined walls and rambling shrubs. Bogue is steeped in alchemical charm. All of Antonio's redolent recipes have assumed a whiff of dank time and darkness. His perfumes have a dowager porno ambience, recalling some of the glowering boudoir wonders of the past whilst drawing a brutalist line through these same echoes with the precision of a violet laser.
MEM, a palindromic name, demonstrates a dynamic sense of scene setting, more akin to stage or opera than perfumery. Antonio has created a perfume that tells a complex and multi-layered story of a house built for love overlooking the sea, surrounded by purple fire. It is an unabashed hymn to one of perfumery's most complex materials.
There is a ghostly vintage bruised mauve in MEM as it slowly settles. Antonio's four lavenders glow like amethyst fire in empty flickering rooms. There is something weirdly animalic in the use of high quality lavender, a certain verdant herby sweatiness, the body exuding a sheen of grasses, costus, hay and moist spices. In MEM this is reinforced with the use of civet, castoreum, musks and Antonio's beloved indolic heavy breathing of ylang-ylang and champaca.
The addition of malt is quite noticeable early on; rolling elegantly amid the geranium bourbon, mint, and vanilla to lend a brewed whiff of barley and mash, as if Antonio has distilled a lavender whisky flavoured with citrus peel and animal pelt. An extraordinary composition.
Composition
Petitgrain, Mandarin, Grapefruit, Four Types of Lavender, Peppermint Laurel
Ylang Ylang, Lily of the Valley, White Champaca, Jasmine Grandiflorum, Rose Damascena, Bourbon Geranium
Vanilla, Siam Benzoin, Rosewood, Sandalwood, Himalayan Cedarwood, Labdanum, Ambergris, Musk, Castoreum, Civet, Amber
Perfumer: Antonio Gardoni: 2017
inci list: Alcohol Denat., Fragrance (Parfum), Lavandula Hybrida Grosso, Geraniol, Lavandula Angustifolia, Limonene, Cinnamate, Citrus x Paradisi, Linalool, Cyclomethicone, Benzyl, Pelargonium Graveolens, Cananga Odorata, Styrax Tonkinensis, Ethyl Maltol, Vanilla Planifolia, Laurus Nobilis, Rosa Damascena, Santalum Album, Cedrus Deodara, Jasminum Grandiflorum