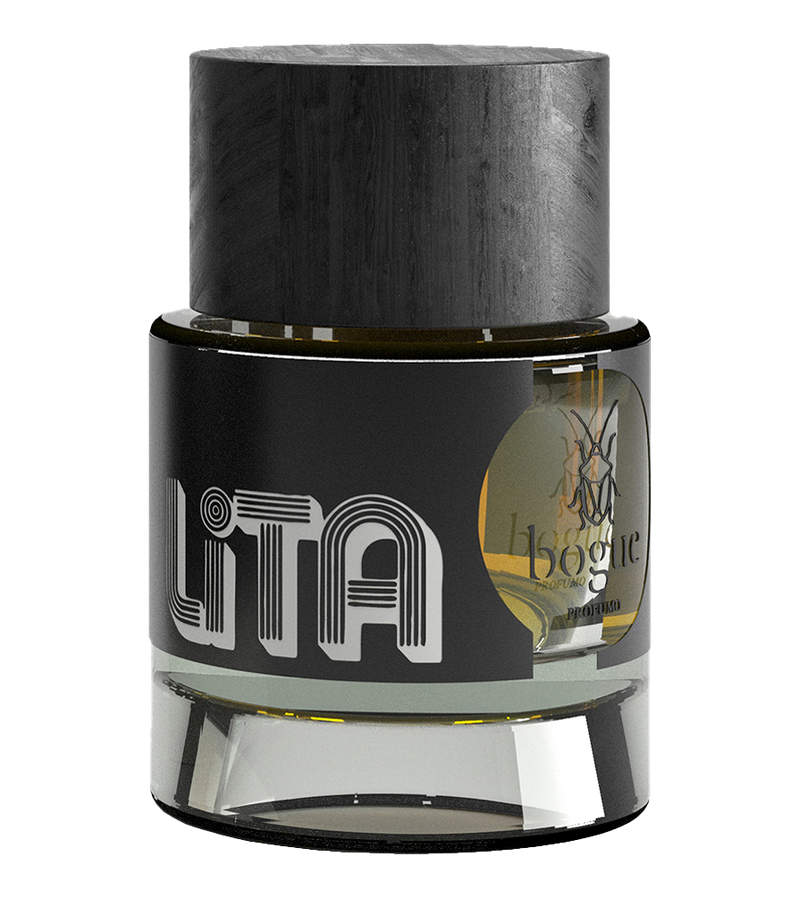 Extrait de Parfum
LiTA, or Love in the Afternoon, to give it its full name is a collaboration between Antonio Gardoni and Mark Pritchard of The Kooks and his singer/songwriter wife Ellie Rose. Mark wanted something unique to mark the creation of Duo, his new solo project. Working with Duo and musical ideas would be a precursor to Antonio's Allegretto 7.2 for Berceuse perfumes, inspired by the second movement of Beethoven's 7th Symphony.
LiTA has a wonderfully melancholy structure, lilting throughout its skin-stay, never losing its treacly, ambered allure. It is a perfume that smells illicit like an affair in a soft white boutique hotel room overlooking a silent garden, radiant with a carpet of dewy flowers. The languid use of an expansive sticky vanilla suggests arousal and a sense of hidden names. Then there are startling moments of olfactive clarity, bitter citrus, grapefruit and rooty vetiver that shatter through the glaze with the shock of dropped mirrors.
LiTA is a defiantly sexy perfume. Wrapped in tactile balms and resins, the ever-present shadow-vanilla is counterpointed through the perfume's powerful movements with the indolic white flower trio of gardenia (a Gardoni signature), jasmine and ylang-ylang. They smell overdosed, thick with waxen ivory voluptuousness. Coriander is an excellent antidote to any floral excess and marries instinctively well with a gentle patchouli and the mournful scent of cypress. Tobacco and myrrh give Lita its classic Gardoni patina, a lacquer of fumed stillness like the smoke of post-coital Gauloises curling above that illicit hotel bed.
Lita is one of Antonio's most extravagant and heady perfumes. The derangement of vanilla versus floral notes, wonder of balsams and whiffs of smoke allow access to the inside of notes and accords, seducing and darkly glamorous.
Composition:
Bergamot, Grapefruit, Coriander Seeds, Cypress,
Ylang Ylang, , Gardenia, Champaca, Jasmine
Tobacco, Patchouli, Sandalwood, Benzoin, Vetiver, Vanilla, Tonka Bean, Myrrh, Incense
Perfumer: Antonio Gardoni, 2021
inci list: Alcohol, Parfum, Limonene, Hydroxycitronellal, Citronellol, Hexyl Cinnamal, Geraniol, Alpha-isomethyl ionone, Citral, Linalool, Methyl 2-octynoate, Amyl cinnamal, Benzyl alcohol, Benzyl benzoate, Eugenol, Amylcinnamyl alcohol, Anise alcohol, Benzyl cinnamate, Benzyl salicylate, Cinnamal, Cinnamyl alcohol, Coumarin, Evernia furfuracea (Treemoss) extract, Evernia prunastri (Oakmoss) extract, Farnesol, Hydroxyisohexyl 3-ciclohexene carboxaldehyde, Isoeugenol