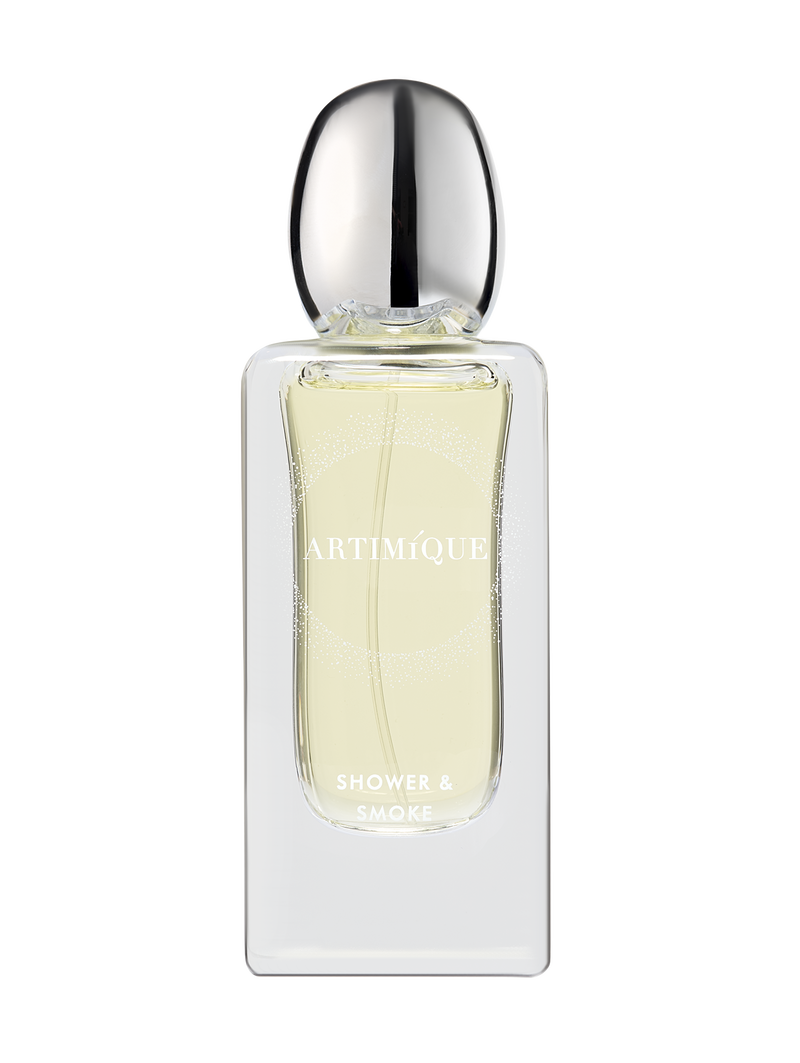 Eau de Parfum
Savage Shower would be another great name for this obsessively masculine scent. There is no real feminine hook swirling inside the fresh sweat and water droplets shaken off the skin of locker room sybarites as flesh is cleaned and robustly scented.
The bright high citrus notes of pink, grapefruit, neroli and juicy orange are beautifully supported by a piquant ginger and cardamom combo; the ginger biting through any oiliness in the spice focussing our senses on the sharp, sweaty greenness of cardamom.
Vetiverol, an odour of green sawdust and balsamic flowers, cedar and the guaiac wood create the lingering sense of green forest smoke that holds Shower & Smoke to the skin. Interestingly, there is a delicate whiff of oceanic breeze, not the overused calone steam and sky thing, a touch of wind-lifted sand and morning sun.
Freshly scented post shower skin is very sexy. Perfumes act differently, there is osmosis between body and scent, heat of water, heat of blood, all of which elevates genericism to obsessive inhale and love. Yes, it smells masculine, but anyone can appreciate the scent of it rolling off skin.
Composition:
Pink Grapefruit, Italian Red Mandarin, Sweet Orange
Ginger Co2 Extract, Neroli, Guatamalan Green Cardamom
Virginian Cedar Wood, Vetiverol Molecular Distillation, Guaiac Wood
inci list: alcohol denat., parfum (fragrance), limonene, linalool, alpha-isomethyl ionone, citral, citronellol, geraniol, cinnamal, coumarin.