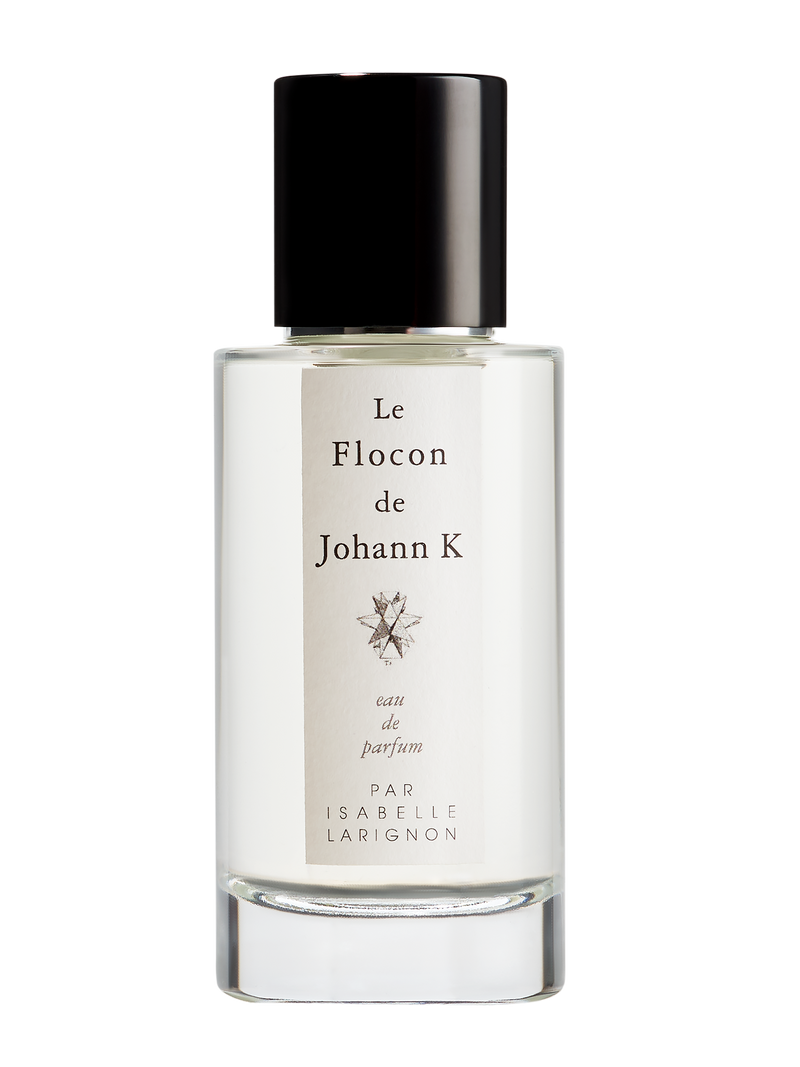 Eau de Parfum
What connects Johann Kepler, 17th century astronomer and mathematician with Lydie Lascarmontier, a French glaciologist who was trapped in ice for 56 days in 2011 on the Astrolabe Antarctica expedition?
The answer is Le Flocon de Johann K, (Johann K's Snowflake) the first composition by French perfumer Isabelle Larignon.
Kepler wrote a treatise revealing the astonishing beauty of snowflakes, their hexagonal nature and the fact that every snowflake is unique.
In December 2018, while trying to decide between two ideas for a fragrance for her olfactory design course (teenage wallflower or snowflake), Isabelle heard a radio interview in December 2018 with the glaciologist Lydie Lascarmontier who was asked by a journalist if snow had a smell, which was left unanswered.
But the concept of snow having an odour set fire to Isabelle's imagination, and her decision was made.
Le Flocon de Johann K is a perfume of tranquil observance, suggesting an enveloping sense of powder dusted over a gelid garden. Under the snow, a garden slumbers, mimosa is frozen, narcissus absolute sleepily exudes its narcotic soul, while clean menthol and ephemeral threads of incense plume in boreal air. Bergamot plays like sunlight on the upper reaches of this compelling scent.
Everything in Le Flocon de Johann K has been composed with snowy elegance. As to the scent of snow, this imaginative perfume glitters against an achromic ground dreamed into being by a talented perfumer.
Composition:
Bergamot, Lemon, Cyclamen
Cardamom, Frankincense, Mimosa Absolute, Aquatic Accord, Ozonic Accord, Mint
Oak Moss, White Musk, Narcissus Absolute
Perfumer: Isabelle Larignon, 2021
inci list: Alcohol Denat., Parfum (Fragrance), Aqua (Water), Dextro-limonene, Linalool, Citral