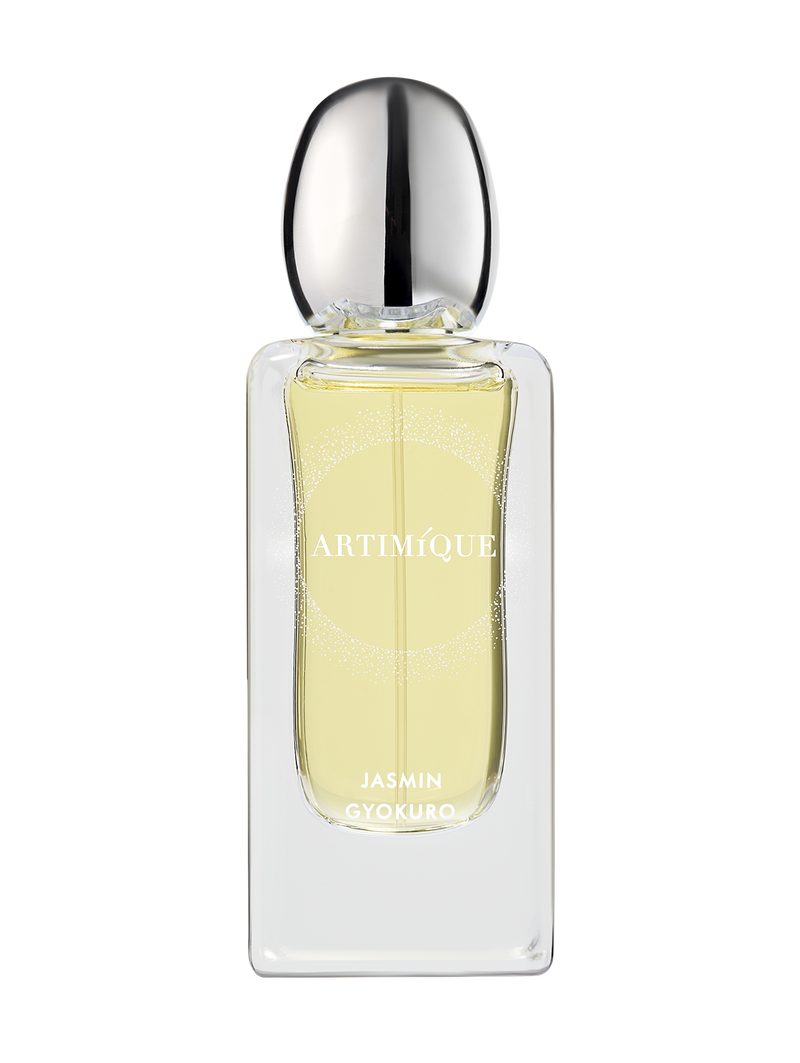 Eau de Parfum
Jasmin Gyokuro is a sensational perfume, a beautiful incarnation of one of nature's most beguiling blooms. The opening shiver of dewy petals, morning sun on waxen indolic blooms like tubereuse, ylang ylang and creamy blossom. The way Cristiano has used white floral notes is both daring and intimate.
Being beautiful isn't quite enough for a perfumer like Cristiano Canali. Jasmin Gyokuro is informed by a sense of intense thoughtfulness, taking time to blend materials with aplomb, using two notes of shade and orchard: Williams pear and green tea.
Gyokuro (Jade Dew) tea is a revered tea, expensive and prepared with ancient devotion. The cultivar is deliberately shaded from the sun for at least 20 days, altering the chemical compounds within, making the result sweeter. The pear note is subtly granular at times, a scent of pale green jadeite, mingling with angelica, one of the most underrated materials in perfumery, an umbellifer, whose upward umbrella frothy blooms exude a gentleness of crystallised oxygen and aniseed.
There is something so captivating about Cristiano's delve into the fragile elegance of green tea. The pear and angelica notes are sublimely supportive, a grassy smoky mirror to a luxurious jasmine note.
Composition:
Calabrian Bergamot, Green Tea Accord, Williams Pear
Jasmine Absolute, Tuberose Absolute, Tahitian Tiare Absolute
Haitian Vetiver, Angelica, Sensual Musks
Perfumer: Cristiano Canali, 2023
inci list: alcohol denat., parfum (fragrance), benzyl salicylate, linalool, hexyl cinnamal, limonene, geraniol, benzyl benzoate, benzyl alcohol, citral, farnesol, citronellol, eugenol, isoeugenol, benzyl cinnamate.