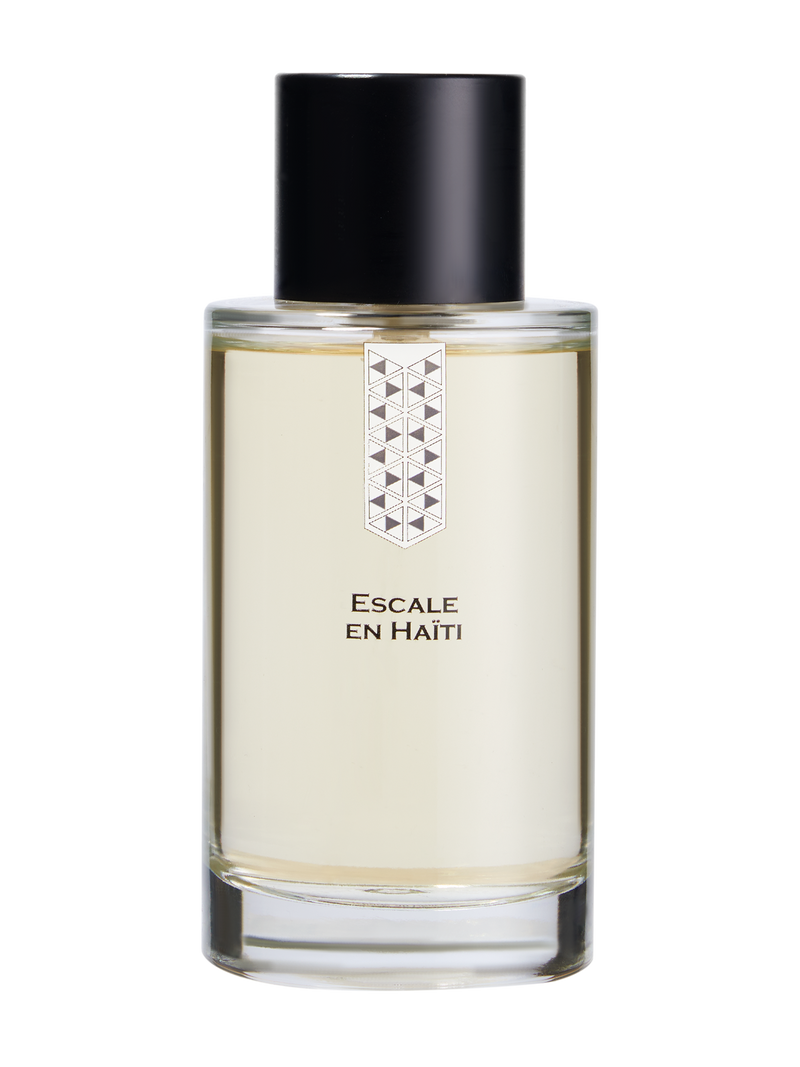 Cologne Absolute
Escale en Haiti is a rich, sparking hymn to vetiver, one of the most beloved ingredients in perfumery. In many ways it is a family of fragrances in its own, such is its popularity and addictive permutations of scent. Like grape varieties, tea, iris rhizomes and vanilla, the concept of terroir has become important, with country of origin, soil and weather conditions and local agricultural practices playing a vital part in shaping the odour of the ingredients.
Escale en Haiti is a beautiful scent, crystalline like a dream sea. Pink pepper and juniper berries add a cocktail vibe. The cold earthiness of the vetiver has unusual support. Atnoine Lie, the perfumer has wrapped the vivid grassiness with vanillic tonka bean and a smudged and smoky myrrh from Somalia. The overall impression is potentially jarring, but a warm sense of powdered almonds and an echo of crystallised violet make Escale en Haiti such a delight on the skin.
Composition:
Special Grand Cru Vetiver Oil 22%
97% NATURAL
Background of this unique Vetiver Grand Cru Extract:
The best quality of vetiver oil in the world comes from les Cayes in Haiti. In line with Les Indémodables' high quality requirements, they developed a unique Grand Cru grade with their local partner.