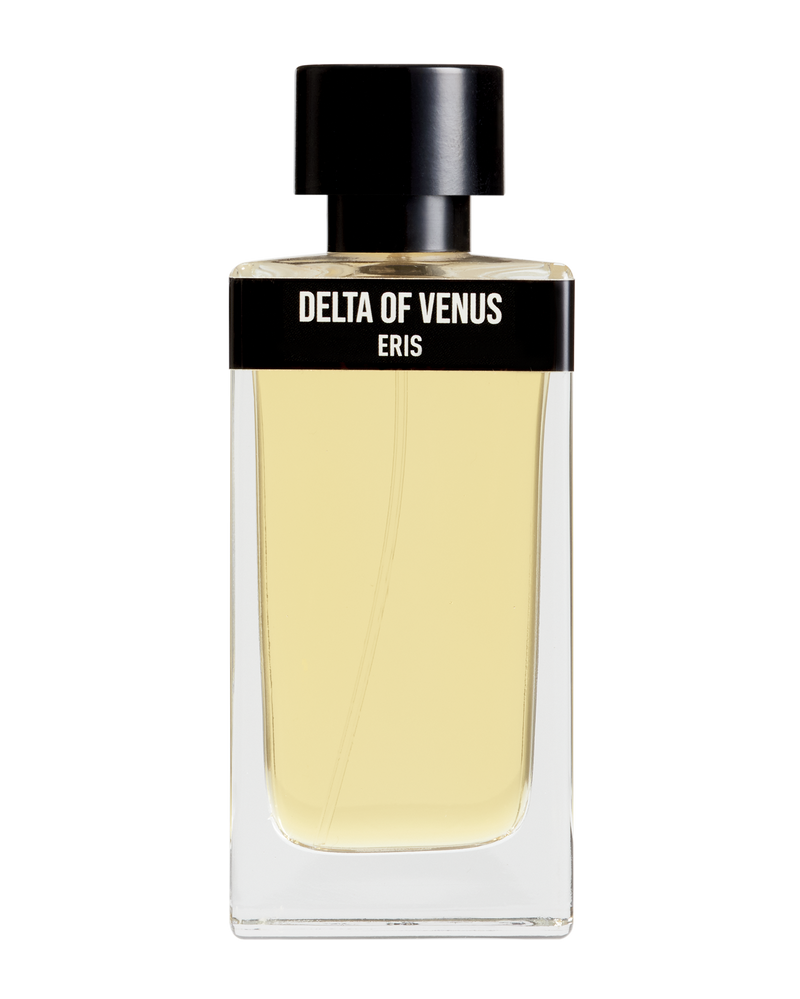 Eau de Parfum
Delta of Venus will astonish and beguile you. It will linger verdantly in your dazzled mind. A ripe guava accord explodes out of the perfume, permeating everything, gathering erotic power as it develops. It could have been overwhelming, but this is Antoine Lie and he uses guava to create a tropicana of purity and corroded joy.
It is a portrait of Eden, the ambrosial garden corrupted by awareness and sin. The serpent is the bitter-green bite of galbanum, a fascinating and divisive gum resin that oozes an animalic fur and blue-green dirt vibe on a mulched forest ground. This quietly hissing material infiltrates the garden's unsullied sanctuary.
Hazy sunshine bathes the garden, a piquant mix of Italian bergamot and pithy grapefruit, allowing the swell of guava to mingle aromatic juiciness and the granular feel of fruit flesh and the realisation of carnality begins to bloom.
Delta of Venus is lush and humid with tantalisingly ripe fruit, taunted by a bitter textured mamba-green refrain of immaculacy deliciously tainted by sin.
Composition:
Italian Bergamot, American Grapefruit
Egyptian Jasmine Sambac, Egyptian Violet Leaf
Guava accord created exclusively for ERIS by Antoine Lie, Iranian Galbanum, Haitian Vetiver, Sandalwood
Perfumer: Antoine Lie, 2023