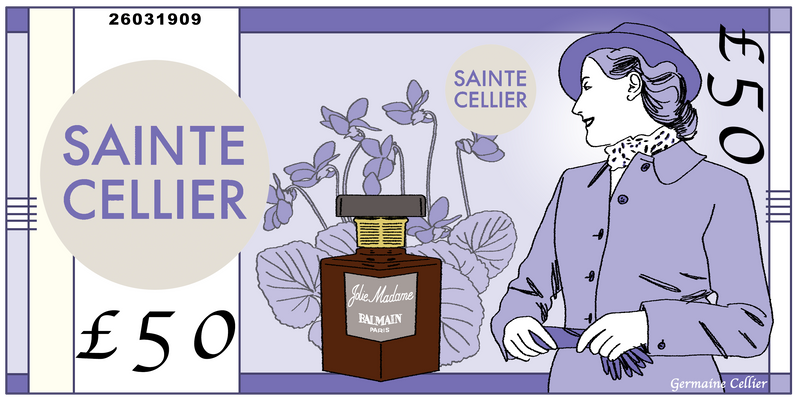 Digital Gift Certificate
A £50 gift certificate towards someone's latest must-have perfume from Sainte Cellier!
The recipient will receive their certificate in a personalised email presentation and can use their gift certificate towards whatever they'd like!
The gift certificate design features Sainte Cellier's namesake, perfumer Germaine Cellier with one of her iconic fragrances, Pierre Balmain's Jolie Madame, which came out in 1953.
Illustration by Marco Maria Scarici & Massimo Alfaioli