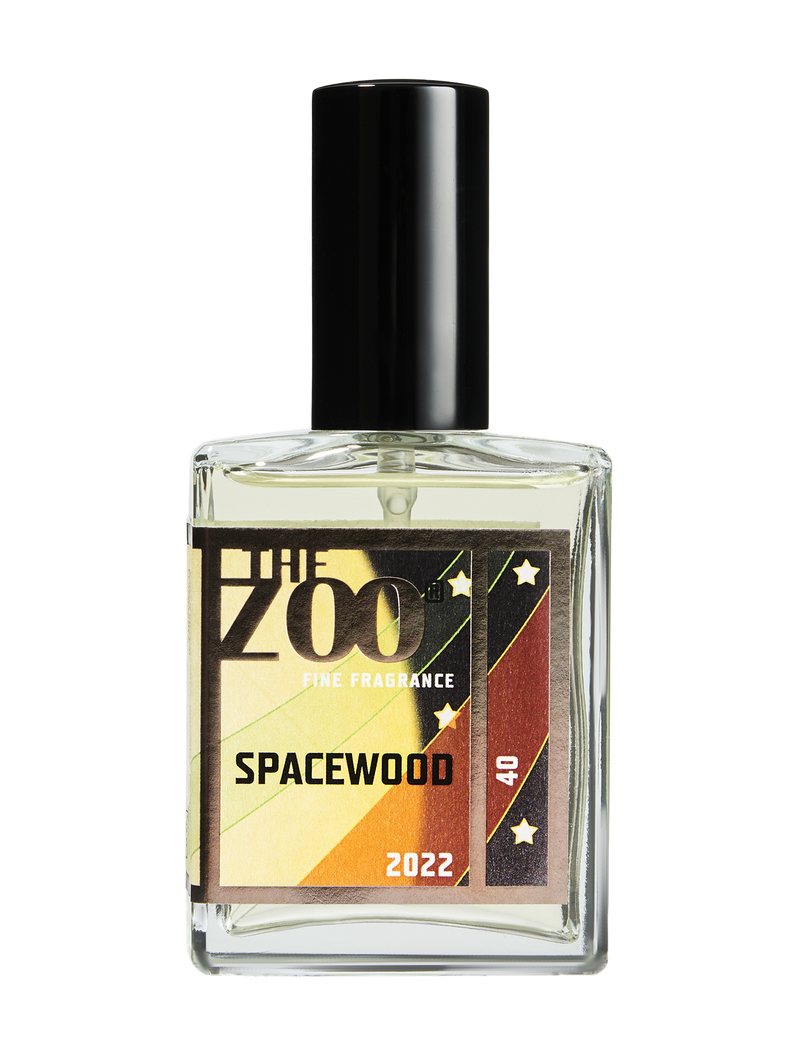 Fine Fragrance
Spacewood is pure sensate molecular immersion, a synthetic love letter to skin. It has the remarkable properties of feeling and smelling seamless, a floating astral infusion of stardust and cool flesh.
It is difficult to create a scent that has no sense of porosity, you would imagine that elements break away and compose themselves into fragments and reflections. There is a superb example, Alaïa by Alaïa, made by the talented Marie Salamagne. Alaïa wanted a perfume that resembled the smooth brick walls of his homeland, baking in the North African heat. If water were thrown, it would just evaporate off. Alaïa in discussions with Marie, wanted only smoothness, the mix of materials to be cunning and absolute. At no point did he want anything to smell over, out and under his brief.
This concept is at play in Spacewood, with Christophe Laudamiel and Christian Hornetz presenting an opaque wall of scent that slowly dissolves over time on our skin, allowing just a glimpse of the futuristic soft machinery within the composition. They show us a combination of spider web strength and gossamer tension. It smells like imagined space, the air of astronauts. It has an acrid hit of peppered sweat and metallic edges that smell folded with hints of rusted corrosion. Yet there is sweetness too, flowers made from plastic and a whiff of oxides that hint at cybersex and robotic desire.
A selection of synthetic molecules is poured over a framework of Egyptian jasmine, acacia flowers and dry white wine. All shades of mellow yellow fixed in time. Spacewood floats just above the skin, never quite achieving traditional osmosis but still allowing us to experience a perfume that both comforts and confounds. It's a strangely beautiful scent of invisibility and transformation.
Composition:
Interstellar Ice, Star Anise, Nebular Pollen
Egyptian Mimosa, Acacia Flower, Venusian White Wine
Jupiterian Dreamwood, Mercurian
We are waxing lyrical with Spacewood's composition to celebrate its abstract nature.
Perfumers: Christophe Laudamiel and Christophe Hornetz, 2016
inci list: Alcohol Denat., Fragrance, Water / Aqua, Hexyl Cinnamal, Eugenol, Benzyl Benzoate, Amyl Cinnamal, Citral, Citronellal, Geraniol, Benzyl Alcohol