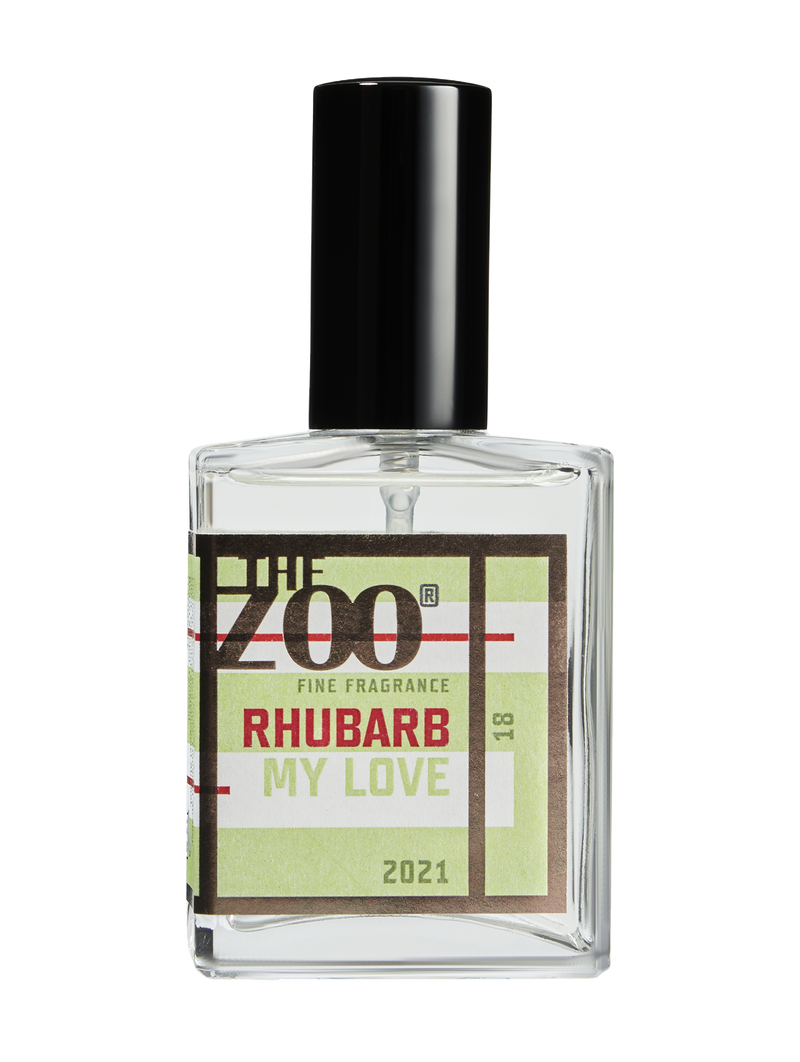 Fine Fragrance
Rhubarb is one of those plants that reminds us we can still sometimes smell with our eyes. Stalky bitter greens, the apple-like blush of scarlet fruit flesh and the acerbic rub of leaves, tainted by the poison of oxalic acid.
It is generally perceived as a sweet fruit, stewed or poached with brown sugar and shards of fresh ginger. Rhubarb crumble, unctuous syllabub and the joy of rhubarb pie served with pouring cream. It can be a beautiful tart note as well, cutting through the oiliness of mackerel.
Despite its potential, there have only been a handful of stand out rhubarb perfumes. The salty, rubiaceous glow of Eau de Rhubarbe Ecarlate from Hermes, the foraged urban oasis of Lost in the City for Miller Harris, and Sherbet Rhubarb for Commes de Garçons, both by Bertrand Duchaufour. All these delicious exemplars showcase different facets of this mouth-watering note.
With Rhubarb My Love, Christophe has tilted succulent limey tartness with rhubarb's ruby throats. Initially it smells incredibly photorealistic with a dewy shock of sap and pink rhubarb, but as it expands it becomes more abstract, more Rothko than Richter.
Sparkling citrus notes and a hint of mulch cut through any potential overt sweetness. As it dries down, it reveals a delicate pink champagne vibe, a touch of yeasty fizz and chilled freshness. The journey from full on rhubarb to this woody aromatic base is lovely, demonstrating once again Christophe Laudamiel's ability to shift expected perceptions.
Composition:
Perfumer: Christophe Laudamiel, 2016
inci list: Alcohol Denat., Fragrance, Water / Aqua, Butylphenyl MethylProprional, Cinnamal, Eugenol, Limonene, Amyl Cinnamal, Linalool, Benzyl Benzoate, Cinnamyl Alcohol, Citral, Geraniol, AmylCinnamyl Alcohol, Benzyl Alcohol, Farnesol