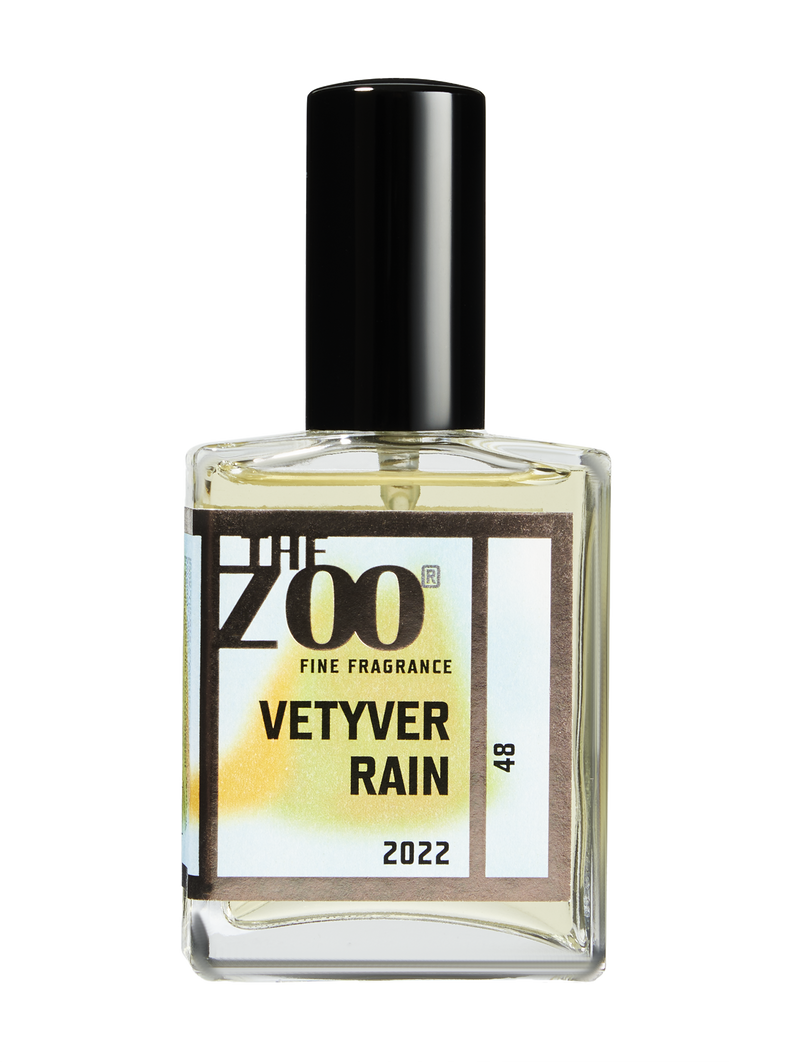 Fine Fragrance
After taking this complex rooty perfume from four to forty-four mods in order to satisfy IFRA regulations and, more importantly, satisfy his own high expectations, Christophe Laudamiel has delivered a captivating take on one of perfumery's most complex and beloved materials.
Vetiver is a grass, and the scent is to be found in its tangle of roots. The smell is like nothing else - a unique combination of grass, sedge and water aromas overlaid with a balsamic woodiness and hints of smoke. Usually grown in Ile de Réunion, Java and Haiti, there is a beautiful terroir aspect to vetiver, its country of origin, soil, weather and other growing conditions flavour the grass in different ways.
Javan vetiver is generally smokier and ambered, the oils from Réunion and Haiti have a colder, more floral profile with a cleaner sharper green aspect.
Like the iris rhizome, vetiver roots are washed, sorted and dried slowly over twenty-four months. This intensifies the aroma of the final oil. The differing vetiver profiles in Vetyver Rain combine to produce a multi-layered and rewarding perfume to experience. It is the Dolby Surround sound of vetiver, strata weaving in and shifting like Scottish Highland weather.
The latest version is warmer and hazy with a smoky emerald vibe. There is a dewiness and leaf-after-rain thing that works so beautifully with Egyptian violet leaf, meaty sage and a labdanum note that smells equally of dying embers and snapped stems. One of the most beautiful things about quality vetiver perfumes is the way the grassy rootiness retains its distinctive character through the various stages of skin-development.
Like oudh, vetiver perfumes have become a subgenre of perfumes, where the vetiver is a main player and not just a background or supporting note. It is a noble material; in that it imparts a sense of stylish dignity and wise echoing nostalgia.
Christophe's manifestation of vetiver is very beautiful. He has worked to create harmony and effect within the composition. The fougère flames flicker behind a gauzy green veil. As it blooms, hints of powder rise, mingling with the left-over traces of ozonic breeze from the delicious start. Vetyver Rain is exhilarating, a full rush of vetiver experience that feels rare and precious.
Composition:
Bergamot, Marine Notes, Grapefruit, Egyptian Violet Leaf
French Sage, Orange Blossom Absolute, Hatian Vetiver, Javan Vetiver, Reunion Island Vetiver
Moss, Sandalwood, Labdanum, Musk
Perfumer: Christophe Laudamiel, 2016
inci list: Alcohol Denat., Fragrance, Water / Aqua, Limonene, Linalool, Benzyl Benzoate, Coumarin, Alpha-Isomethyl-Ionone, Citral, Geraniol, Anise Alcohol, Isoeugenol, Farnesol, Eugenol, Citronellol, Benzyl Alcohol