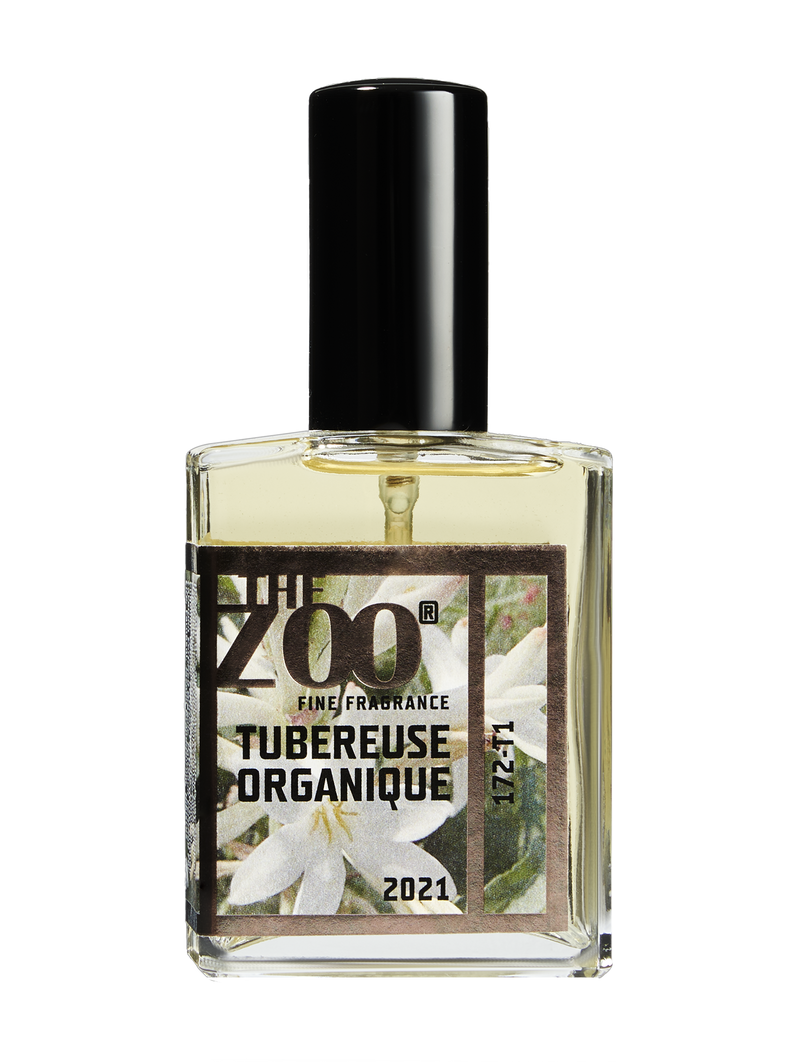 Fine Fragrance
Perfumer Christophe Laudamiel had a dream of a tuberose perfume that smelled like spring air washed with dewy blossom, dreams and a brightness that wraps around you like gauzy light.
Tubéreuse Organique is the most delicious sleight of hand. Seeing tuberose in a formula, one might expect something dazzlingly indolic. Instead we are gifted a beautifully calibrated ambrosia of pale ivory fictional tuberose, transporting us from ethereal closed bloom, with hints of creamy condensed milk and banana pavlova to a decidedly more chilled booziness, thanks to the addition of organic tequila. In this case 123 Organic Tequila made by David Ravandi, who's been involved in the craft of artisanal tequila making for over two decades.
Interestingly, tuberose is part of the agave family so the use of this aromatic tequila makes perfect sense. The peculiar fruitiness of tequila dries off here quite fast revealing traces of aridity and clear-aired uniformity.
So many tuberose perfumes go for the olfactive jugular, with their porno petals and overwhelming exotic swoon. This is not true of Tubéreuse Organique. Christophe in collaboration with perfumer Ugo Charon have softened their imagined tuberose ripeness with Turkish rose, green jasmine, and the oft-neglected absinthe-narcotic smile of narcissus.
So instead of an island marriage bed strewn with erotic blooms, we are gifted with a much colder, art nouveau cluster of jewelled flowers.
The other main player here is lavender, one of the oldest, continually uses materials in perfumery. As well as having gorgeous, rubbed qualities of its own, it also counterbalances the tequila and wet agave vibe. Normally any subtlety of aroma could be crushed, but the perfumers have further utilised that budding Egyptian jasmine and slightly petrolic roses to conjure up tuberose as dawn breaks and anything seems possible. It is so rewarding to be genuinely surprised by a perfume of this calibre. This fascinating non tuberose Tubéreuse Organique distorts and enraptures, a veritable gift from Christophe and Ugo.
Composition:
Lavender, Tequila, Angelica
Egyptian Jasmine, Tagetes
Muskmallow, Patchouli Certified For Life®, Vetiver Certified For Life®, Oakmoss
Perfumers: Christophe Laudamiel & Ugo Charron, 2019
inci list: Alcohol Denat. 40B, Fragrance, Organic Tequila, Water / Aqua, Linalool, Hexyl Cinnamal, Hydroxycitronellal, Citronellol, Iso-Eugenol, Evernia prunastri (Oakmoss) Extract, Geraniol, Benzyl Benzoate, Limonene, Eugenol