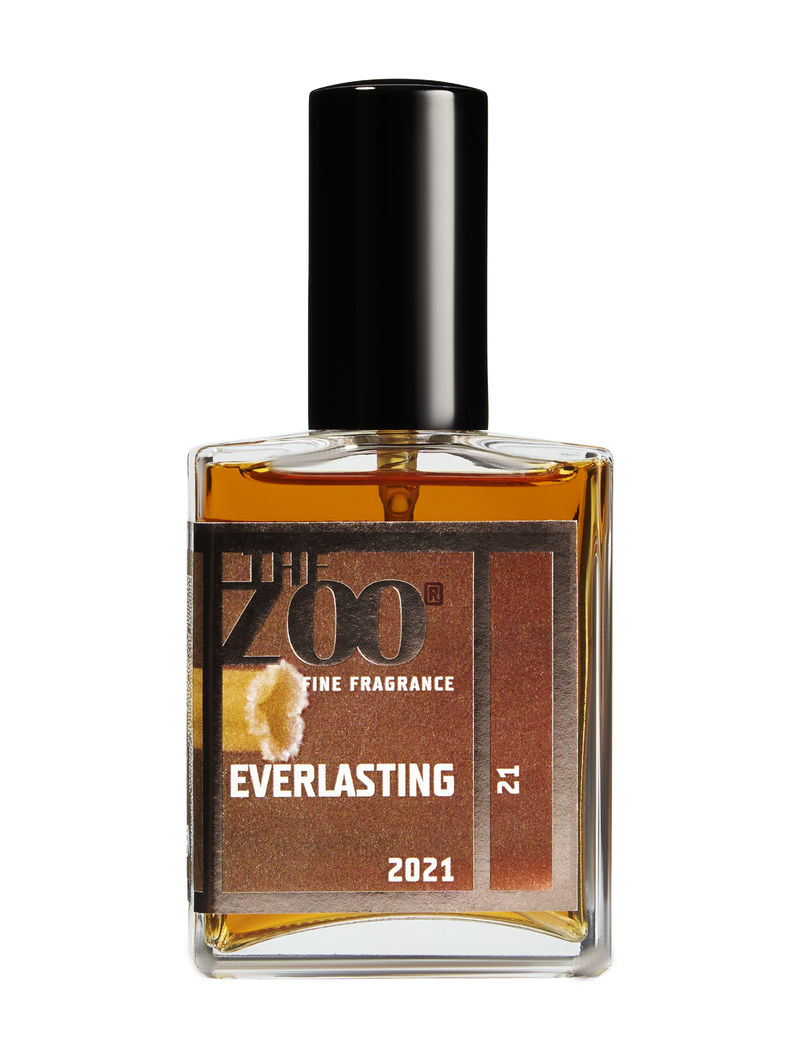 Fine Fragrance
Everlasting is a labdanum fumed homage to Aubrac in the Auvergne Massif Centrale region of Southern France. At over 1000 metres, the landscapes are vastly beautiful. Dead volcanoes, glacial lakes, high altitude meadows and wild woods. There is an odd prehistoric vibe to the area, expanses of people-free silence where nature is intensely present. Aubrac is also the birthplace of Christophe Laudamiel, so there are biographical olfactive memories threaded through Everlasting. The keynote Spanish labdanum is a sticky resinous shrub which smells of rubbed dried herbs, bleak honey and ambered leather.
Narcissus is a curious note, narcotic and innocence vie for position within its potent ambiance. Real narcissus absolute smells green and sappy with bursts of white muskiness. It has a swig of absinthe to it swirling under a chartreuse veil. Chypré perfumes in the style of vintage Guerlain, Caron and Coty are impossible to make truthfully now and honestly they should really remain in the past. Official restrictions on materials such as oakmoss, vital as the moist, forest floor base in classic chypré perfumes has fundamentally altered the perfumer's palette. Attempts to copy and resurrect the iconic chyprés have never really captured the thrill and ruthlessly tailored originals. They are of an age and now perfumers must seek alternative ways to create perhaps a new style of dry, mossy rosaceous things.
There has been a surge in what the industry refers to as neo-chypré compositions, but they are sometimes misleading, implying sensuality comes under the guise of mulchy, bitter-herbaceous ingredients. Oakmoss can still be used in very small amounts but not enough to provide the jadeite rush and erotic frisson that was the hallmark of these singular compositions.
Christophe uses the word chypré and that is prerogative and laid down enormous amounts of musks in Everlasting and as the formula expands (oh my it expands…) unusual hints of creamy coffee and powdered leather rise. Initially Everlasting smells overtly masculine, but given time it transforms into perfume of non-binary beauty, the eternal lover we crave.
Composition:
Narcissus
Labdanum
Woods, Musks, Moss
Perfumers: Christophe Laudamiel & Christophe Hornetz, 2016
inci list: Alcohol Denat., Fragrance, Benzyl Salicylate, Water / Aqua, Butylphenyl Methylpropional, Coumarin, Benzyl Benzoate, Limonene, Eugenol, Benzyl Alcohol, isoEugenol, Cinnamyl Alcohol, Linalool, Farnesol, Geraniol, Benzyl, Cinnamate, Citronellol