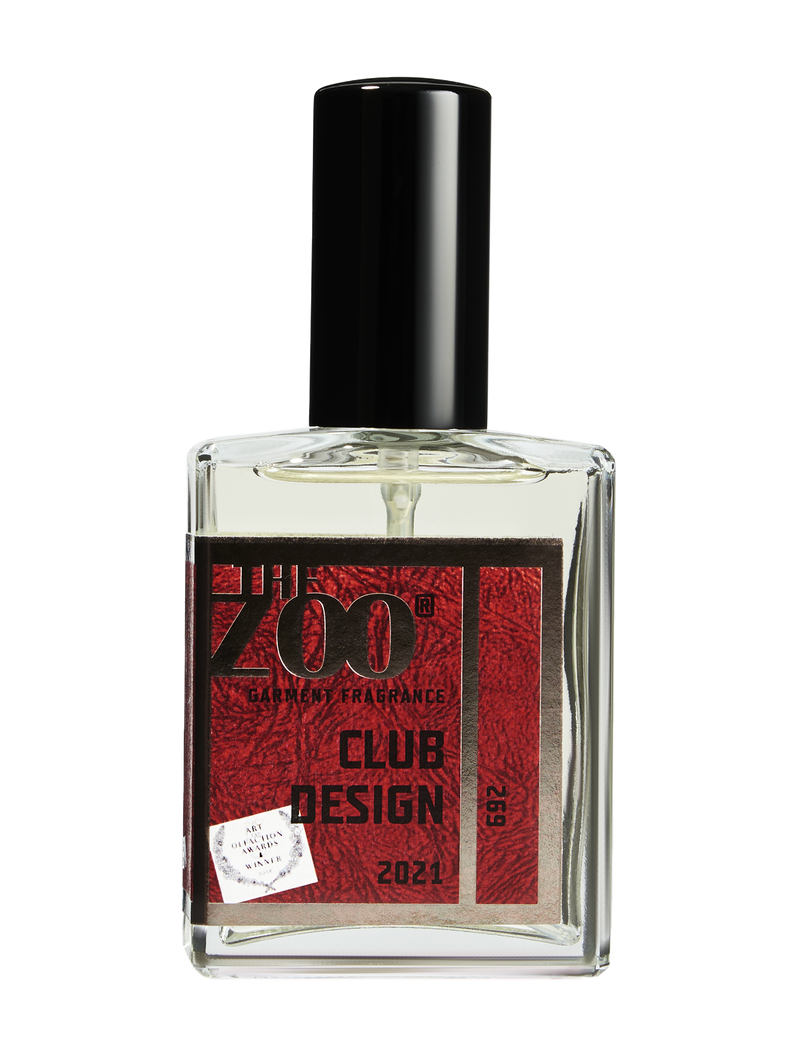 Garment Fragrance
Club Design is a beautiful musky leather, suede-like, supple and oddly cold. Most leather scents smell warm as if still wrapped around a fictional beast, this instead has a bookish vibe of Moroccan leather in a country house library. Atlas cedar is a distinctive note, pushing at the edges of a glassy sandalwood, a smoked meatiness from bone-white lilies. Styrax resin imparts a tawny honeyed mood.
One of the most famous leather concoctions is Peau D'Espagne, a bawdy mix of cinnamon, resins, roses, neroli, sandalwood. Since 1910, viscous vanillic resins, tonka and a variety of musks have been added to the scent. A high-quality hide was soaked in the broth of potent materials, adding an unparalleled feral urgency to an already varnished formula. The deeply fragranced leather might then be used in bookbinders or in the treasured ateliers of a maître gantier, someone specialising in fine glove-making.
There is menace in Club Design, the stained leather harness worn under a business suit or the penitent reminder of a cilice, high on the thigh. The pissy rubbed greens of cassis and pithy grapefruit glitter like a mirrorball at the top of Club Design. This is a key pairing, acting as an astringent counterpart to the leather.
It is described by Christophe as a clothing scent, as the levels of some materials are over the limit for the existing perfume regulations regarding perfumes on skin. It does however smell sublime on cloth, fibres holding onto the leathery musks allowing the movement of apparel to exude the complexity of the scent.
Club Design won the Art & Olfaction award in the Artisanal category in 2018, and it's not hard to see why. It is an original, atmospheric perfume that once experienced is not easily forgotten.
Composition:
Grapefruit, Blackcurrant, Lily
Leather, Mimosa, Styrax, Coumarin
Atlas Cedarwood, Musks, Sandalwood, Safranal
Perfumer: Christophe Laudamiel, 2016
inci list: Alcohol Denat., Fragrance, Water (Aqua), Coumarin, Limonene, Linalool, Isoeugenol, Citral, Eugenol, Benzyl Alcohol, Citronellal, Cinnamyl Alcohol, Cinnamyl, Benzyl Cinnamate, Hydroxycitronellal, Farnesol, Benzyl Benzoate, Geraniol